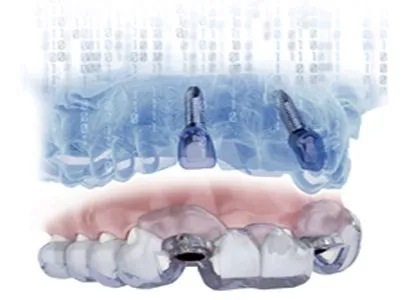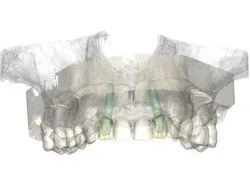 Another 3D treatment technology that we implore is the Simplant system. This interactive system determines the position of each implant with 100% accuracy. For the patient, this means that the implant will be placed precisely where it needs to go, eliminating discomfort.
SIMPLANT® – computer guided implant treatment
From dental scanning and planning, to drilling and implant placement, to the ultimate Immediate Smile, SIMPLANT offers clinicians a comprehensive 3D system for accurate and predictable implant treatment.
SIMPLANT solutions are cost-effective, user-friendly and uniquely compatible with the brands and equipment that clinicians already know and use. SIMPLANT computer guided implant treatment is compatible with over 10,000 implants from more than 100 brands, as well as all DICOM compatible (CB) CT scanners and major optical and intraoral scanners.
SIMPLANT dental planning software
Multiple single tooth restorationSIMPLANT dental planning software provides the clinician with accurate and predictable surgery options. It enables the clinician to assess the patient's anatomy and see exactly how it relates to the proposed restoration. The treatment plan can be communicated to colleagues, the dental lab and the patient who will all see exactly what the plan really entails.
Do you want to do the implant planning yourself?
Download the Simplant Software here
Do you want to order a planning and guide?
Go to www.mysimplant.com
SIMPLANT benefits:
Predictable implant planning, considering surgical and prosthetic aspects
Comprehensive 3D-communication with the patient
Optimal team communication
Predictable results lead to cost efficiency
More precise implant placement with SIMPLANT Guide
Immediate temporary restoration, ready prior to surgery – Immediate Smile concept
Compatible with over 10,000 implants from more than 100 brands, as well as all DICOM compatible (CB) CT scanners and major optical and intraoral scanners
Dental planning software with more than 30 years' experience